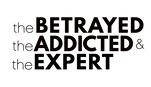 The Betrayed the Addicted & the Expert Podcast.
This podcast provided three points of view of healing and recovery from sexual addictions.  It has been a great help to both the person recovering from addiction and for those who have suffered from betrayal trauma.
Posted on 8/20/2018
Recommended by Mitch M
Material from UCAP Conference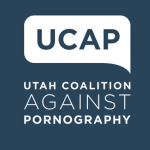 Click on the plus (+) signs below to expand the section and view the content.
The Plague of Pornography
Elder Jeffrey R. Holland of the Quorum of the Twelve Apostles of the Church of Jesus Christ of Latter-day Saints
Utah Coalition Against Pornography Keynote Address
March 12, 2016
I can't really tell you much you don't already know about the evils of pornography—so I will tell you some things you do know: That there is steadily, inexorably, unendingly more of it, that it is easier than ever for everyone, including children, to access, and that it continues to rend the very moral fabric of our society whether that be the family, the community, the state or the nation. That is because in every case, it rends the moral fabric of each individual who views it or otherwise participates in its production or distribution.
Read the rest of the article here.
Recommended by JL
Self-Mastery President Russell M. Nelson
Conference Talk, October 1985
Conference Talk, October 2013
Give us This Day Our Daily Bread
*Please visit our Contact Us page to share recovery material that has assisted you so we can add it to the site.  Include some useful details about the material and share how it has helped you in recovery.